Web browsers, Known and unknown browsers.
---
---
SpaceTime (Windows)
SpaceTime offers a 3D Tabbed Browsing. You can see more than one page at a time in unlimited space. You can also move pages around, as well as flip and turn them.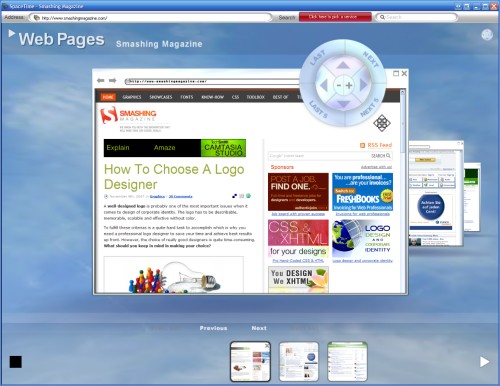 uBrowser (Windows)
Web pages as a cube. uBrowser is an open source test mule that renders interactive web pages onto geometry using OpenGL and an embedded instance of Gecko.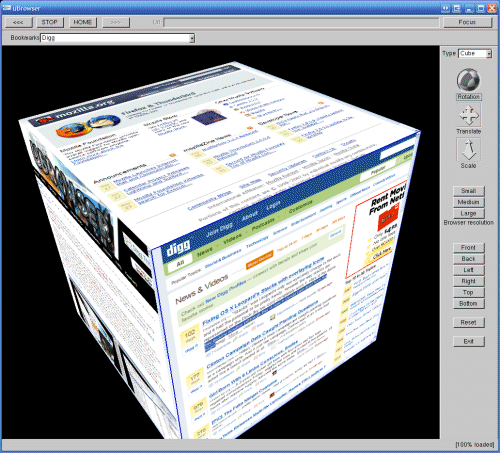 Browse3D (Windows)
The Browse3D web browser is supposed to offer users a visual advantage making finding and using web information more productive. With Browse3D using multiple browsers is made easier because each web page is represented by an image of that page and not just a generic tab. There is a limited free Version. Browse3D uses the IE Rendering Engine.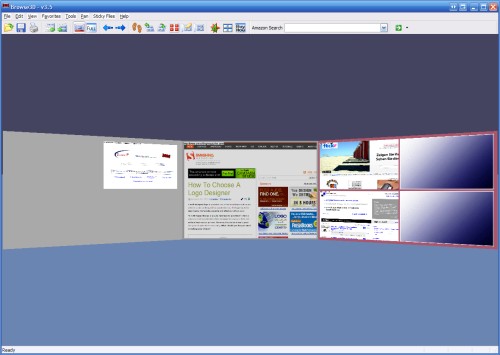 3B (Windows)
3B is another 3D browser. Although it looks interesting, it's also very commercial. To use the browser you need to register on the site. After registration you can navigate through 3D-rooms, which can be designed and customized by other users of the browser. This is quite exciting and unusual, however also quite complicated and slow. You can use a chat as well.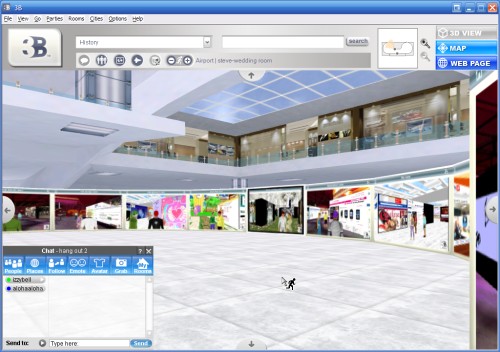 Bitty (all)
Bitty is a browser within a browser. Although it definitely won't compete with Firefox or Safari, it might be quite useful in some situation. The browser can be integrated into web-pages and can display external web-sites or RSS-feeds. A tiny small navigation is available as well as the Google search. Unfortunately, Bitty has some ads as well.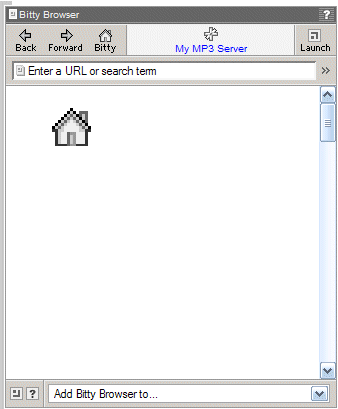 Netscape / SeaMonkey

Yes, Netscape, a descendant of Netscape Navigator, is actually still alive. However, since Netscape has lost its market share over the last decade, now it can be seen as a radical alternative to everything else browser market has to offer. What is interesting is that Netscape today is actually Firefox with a new skin. Navigator 9 is available for Windows, Mac OS X, and Linux.

Navigator is also included into SeaMonkey, a free, open source, and cross-platform Internet suite that is the continuation of the former Mozilla Application Suite. SeaMonkey has inherited the all-in-one concept of the original Netscape Communicator and continues that product line based on the cross-platform architecture provided by the Mozilla project. It also has a Mail & Newsgroups client program, and an HTML editor, or Composer program. The SeaMonkey is available for Microsoft Windows, Linux and Mac OS X.
---
---