Web browsers, Known and unknown browsers.
---
---
Flock (Win/Mac/Linux)

Flock is a social web browser based upon Firefox, with its own user interface and a number of unique "social" features. Instead of locally stored bookmarks Flockr uses public bookmarks, letting users add bookmarks to del.ico.us "on the fly". The browser integrates Flickr, Twitter, Facebook, Technorati and further services such as an RSS feed-reader.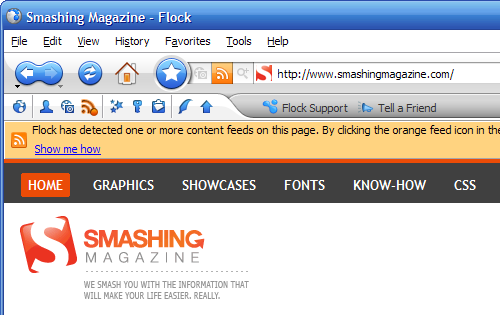 Flock points users' attention to available RSS-Feeds.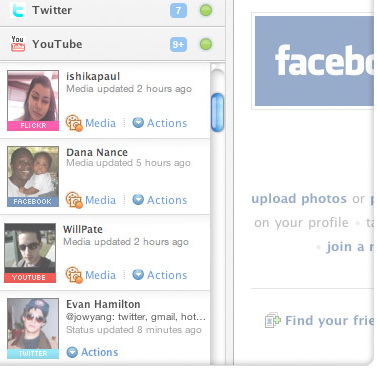 What makes Flock unique is its ability to improve the productivity of bloggers. E.g. you can publish your blog posts directly from your browser-window — a WYSIWYG-editor is preinstalled by default. You can also use a Web-Clipboard, Photo Uploader, a Mediabar for Flickr-Fotos etc. Flock was released in October 2005, the first stable version was available two years later. Flock uses Yahoo as a default search engine.

The Flock Blog-Editor supports WordPress, TypePad, Blogger, LiveJournal and further services.
Safari (Mac / Win)

Safari belongs to Mac OS X just as Internet Explorer belongs to Windows. In both cases user interface is designed consistently with the common design used in the operating system. Since the mid 2007 Safari, with its elegant aqua design and and classic Mac user interface, is also available for Windows.
That's no big news for Apple users, but quite interesting for Windows users who can now experience a quite new kind of text rendering. Safari is 2x faster than Internet Explorer. First beta-versions of Safari had a number of critical bugs, but the latest version is quite sophisticated and more or less stable. However, it doesn't change the fact that Safari looks quite alien on Windows. Safari has solid and standards-compliant support for CSS, including a partial support of CSS3.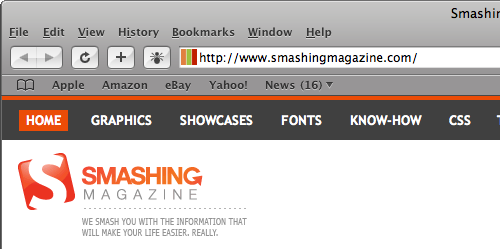 Shiira (Mac)

Shiira is a web browser based on Web Kit and written in Cocoa. The browser offers private browsing options so that history and cookies are not recorded when activated. The browser is of comparable stability and speed to Safari, making it among the fastest and most functional browsers for users of Mac OS X. One of the main advantages: elegant, breathtaking design and user interface.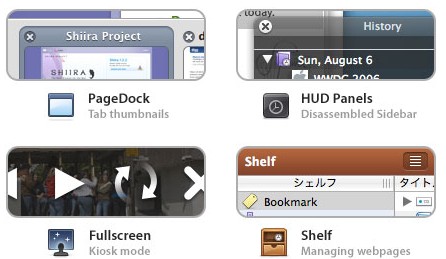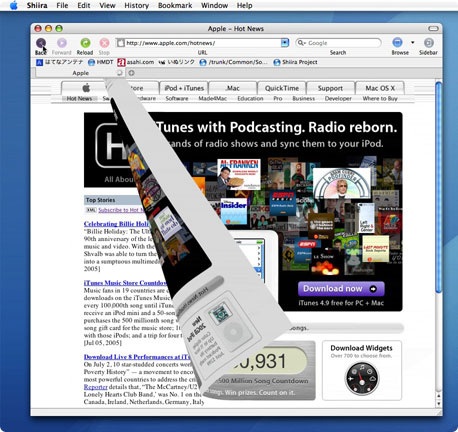 The goal of the Shiira Project is to create a browser that is better and more useful than Safari. All source code used in this software is licensed under BSD and is publicly available.
---
---