Your ads will be inserted here by
Easy Plugin for AdSense.
Please go to the plugin admin page to
Paste your ad code OR
Suppress this ad slot.
1) Nivo Slider: A stunning jQuery image gallery with 16 unique transition effects. Comes with many featrues and compatible with most browser versions (IE 7+, Firefox v3+, Google Chrome v4+, Safari v4+ and Opera v10+). I like this plugin and i recommend it.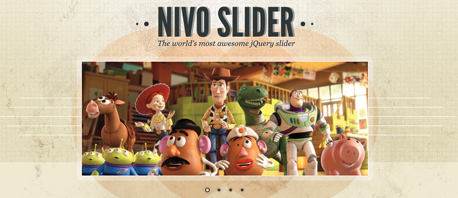 2) Gloss: Gloss is not an image gallery, it's a lightweight jQuery plugin to create a gloss effect on images for (Mouse over, Mouse out) action.  (It's also supported for IE 6+ browsers).